language education
The European Language Label encourages and rewards innovative practices in the field of language teaching and learning, in any phase of education and training. European Language Label projects have contributed substantially to the promotion of innovative language teaching and learning, throughout all Europe.
Language teaching and learning is essential to ensuring that European citizens can move, work, and learn freely throughout Europe. This will help boost jobs and growth, and contribute to a mutual understanding of other countries and cultures. It is also essential to ensure that language deficiencies are not a barrier to participation in society. The role of the European Commission is to coordinate efforts with national governments to pursue the objectives of the strategic framework for languages with support from the activities of Erasmus+.
In 2021, the second Exploring Language Education (ELE) conference will be organized by the University of Oslo. The first ELE conference was held at Stockholm University in June 2018. The ELE conference employs a broad definition of language education, aiming to bring together scholars working in different areas of the field.
In response to the corona outbreak the ELE2020 conference has been postponed till 2021.
The two-year Master's Degree Programme in Early Language Education for Intercultural Communication (120 ECTS) prepares students to teach foreign languages to children and emphasizes early age intercultural communication competence.
The general strength of the programme is generated by its didactics and methodology relying upon a balanced combination of theory and practice to be used in a future work as a teacher or educator. The programme facilitates gaining a multicultural view on educational issues and sharing personal/collective experience in intercultural settings. The programme prepares its students to effectively tackle challenges and possibilities arising from globalisation, as well as cultural and linguistic diversity.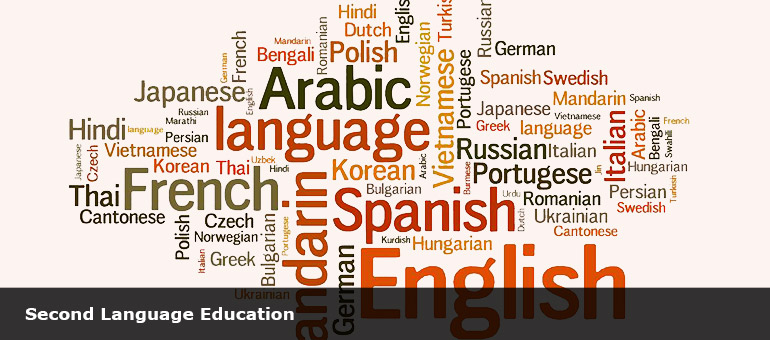 Linguistic diversity is one of the defining features of modern society and the challenge of language education research is to understand the complex implications of this demographic reality on education and social outcomes and processes.
The Second Language Education Group specialises in researching a range of theoretical, empirical, policy and practice-related topics around the theme of multilingualism and education. The group adopts an interdisciplinary focus on language learning, drawing on perspectives from the social sciences and applied linguistics. 'Second language' is interpreted inclusively to refer to, inter alia, the contexts of bilingualism, English as an additional language, foreign language and community/heritage language learning.

Our programs in Foreign Language education are designed for prospective and practicing teachers of foreign languages, heads of departments, supervisors, and directors of foreign language programs in local and international contexts. Our programs prepare you with a firm foundation in the target language, language and literacy development, and applied linguistics to meet the needs of students from diverse educational and ethnic backgrounds.
Train to teach Chinese, French, Italian, Japanese, or Spanish in the US or abroad through intensive language study, pedagogy courses, and student teaching.
References:
http://www.uv.uio.no/ils/english/about/events/2020/exploring-language-education-2020/
http://www3.uef.fi/web/mdp-early-language-education
http://www.educ.cam.ac.uk/research/groups/secondlanguage/
http://steinhardt.nyu.edu/programs/foreign-language-education
http://www.schooleducationgateway.eu/en/pub/theme_pages/language_learning.htm